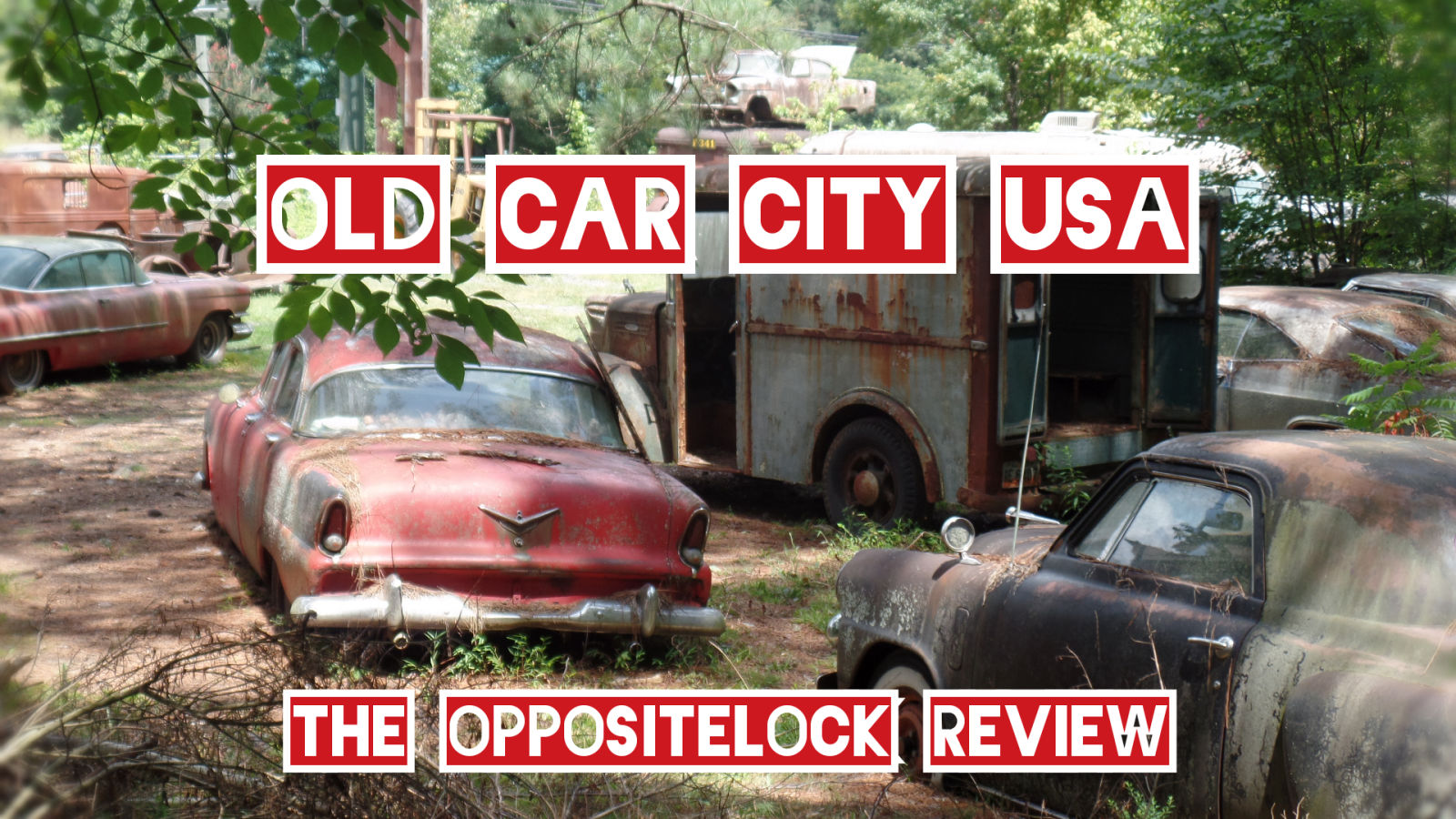 **somewhat long and photo heavy* *

Old Car City USA is an eclectic tourist attraction in White, Georgia that allows you to wander through acres of rotting vintage automobiles interspersed with quirky folk art. Less than an hour north of Hartsfield Jackson Airport, this destination makes a perfect activity for a layaway in Atlanta. Old Car City has wide appeal; photographers, car enthusiasts, hikers, and tourists alike universally enjoy wandering the isles of this junkyard turned tourist trap.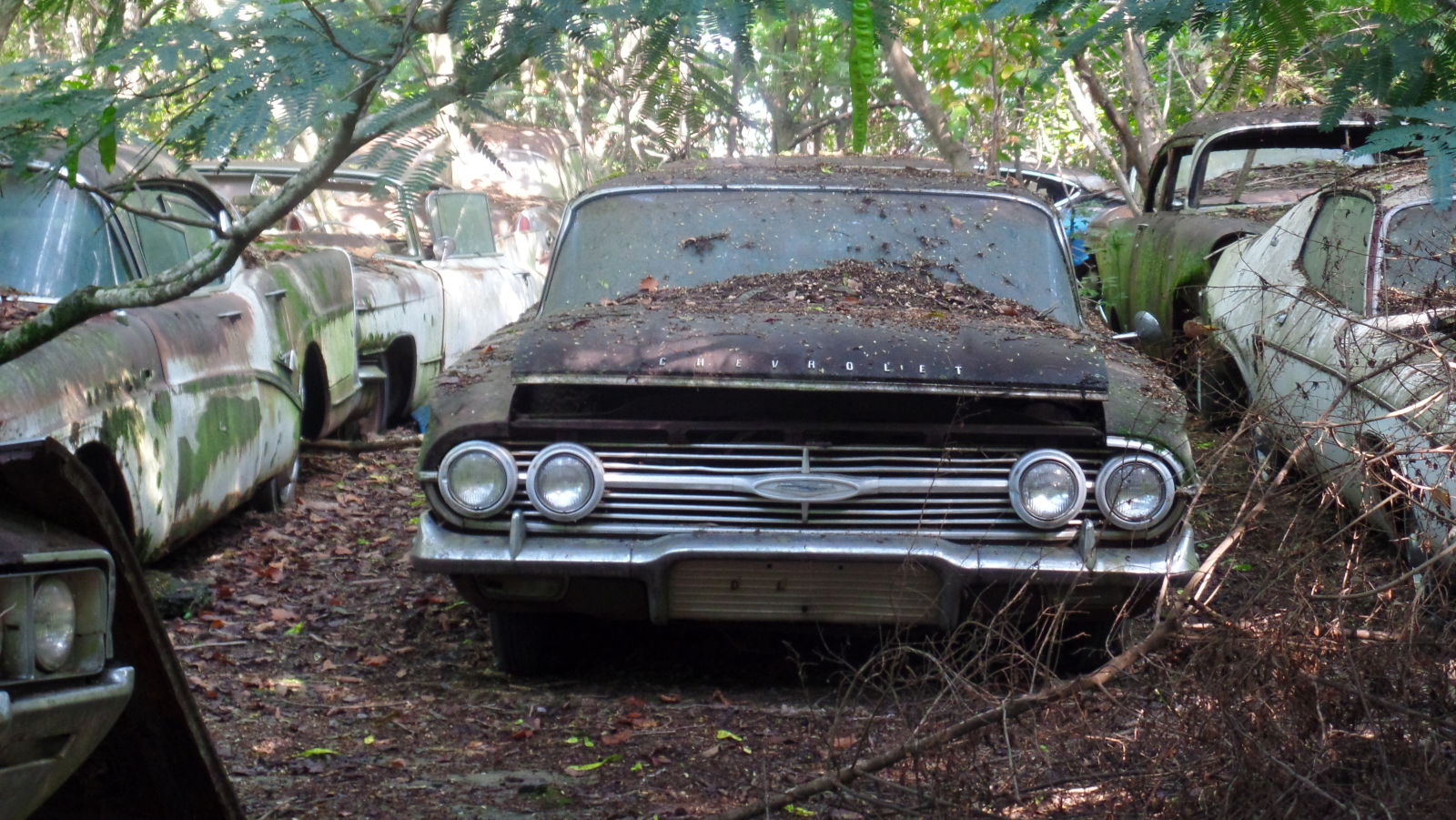 History
Old Car City USA was established as a general store during the Great Depression. It began its career as a family owned junkyard in 1931, and grew to encompass over 30 acres and now features over 6 miles of walking trails. In 2009, it was converted to its present state as a tourist attraction by its owner, Dean Lewis, who grew up on the property. He added eccentric installation art pieces of his own design and cut paths and trails to join each of the distinct areas of the site. The junkyard is compromised mostly of cars from the 1950s to the 1970s, covering the space age to the early Malaise era. However, some cars date back as far as the 1920s.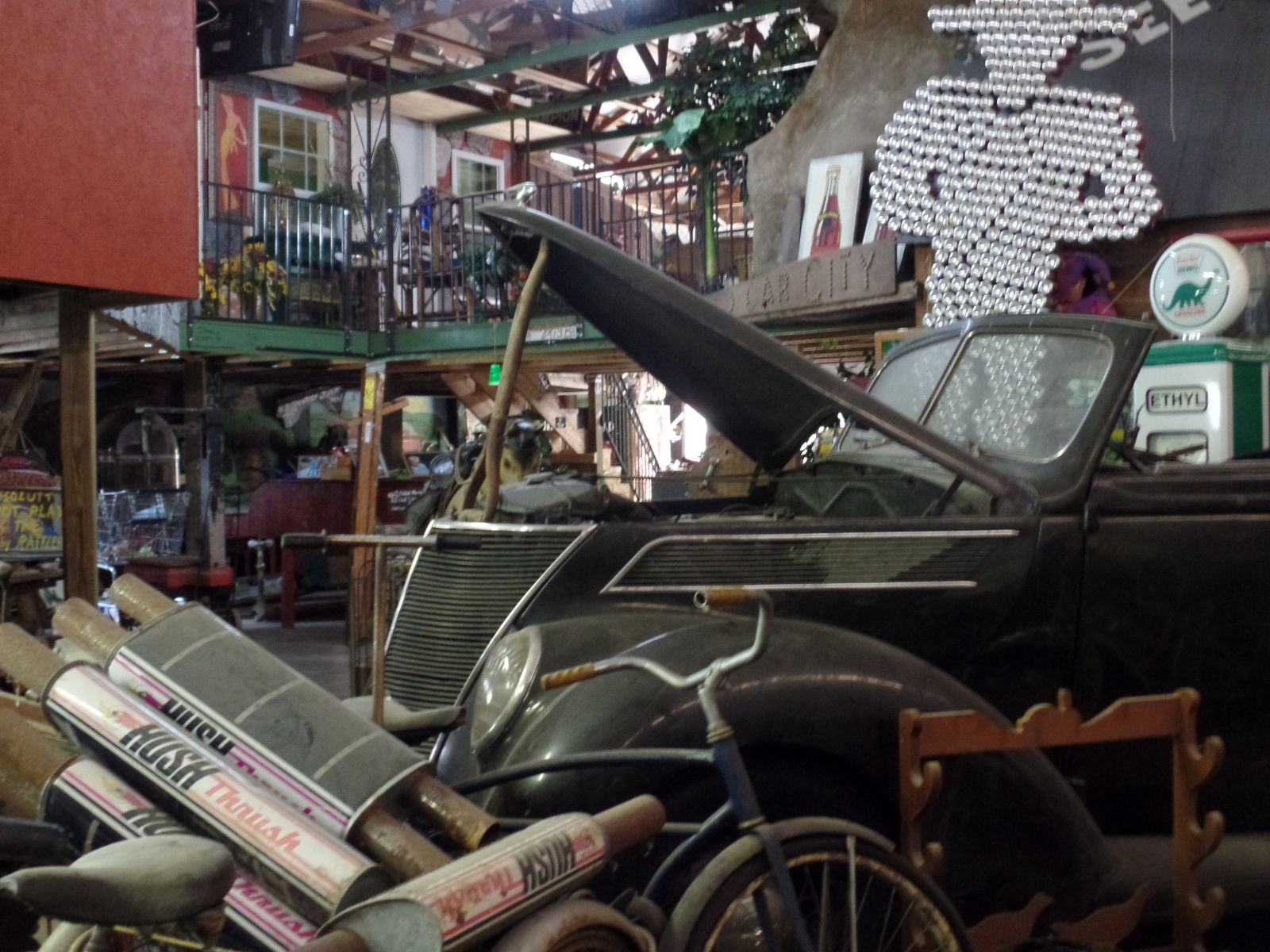 Why go?
Supposedly the world's largest "old car junkyard," Old Car City accurately bills itself as a photographer's paradise. Armed with just a borrowed hand held camera, I was able to produce stunning photographs. None of the photos you see in this review have been filtered or tweaked, but are presented exactly as I took them.
Blending the natural beauty of north Georgia and the eerie hulks of a time long since past, it is a place like no other. The site is so large that it is rare to run into another person once within its maze-like network of trails, giving the feeling of an abandoned place. The further you wander along the trails, the more overgrown the path and scenery becomes.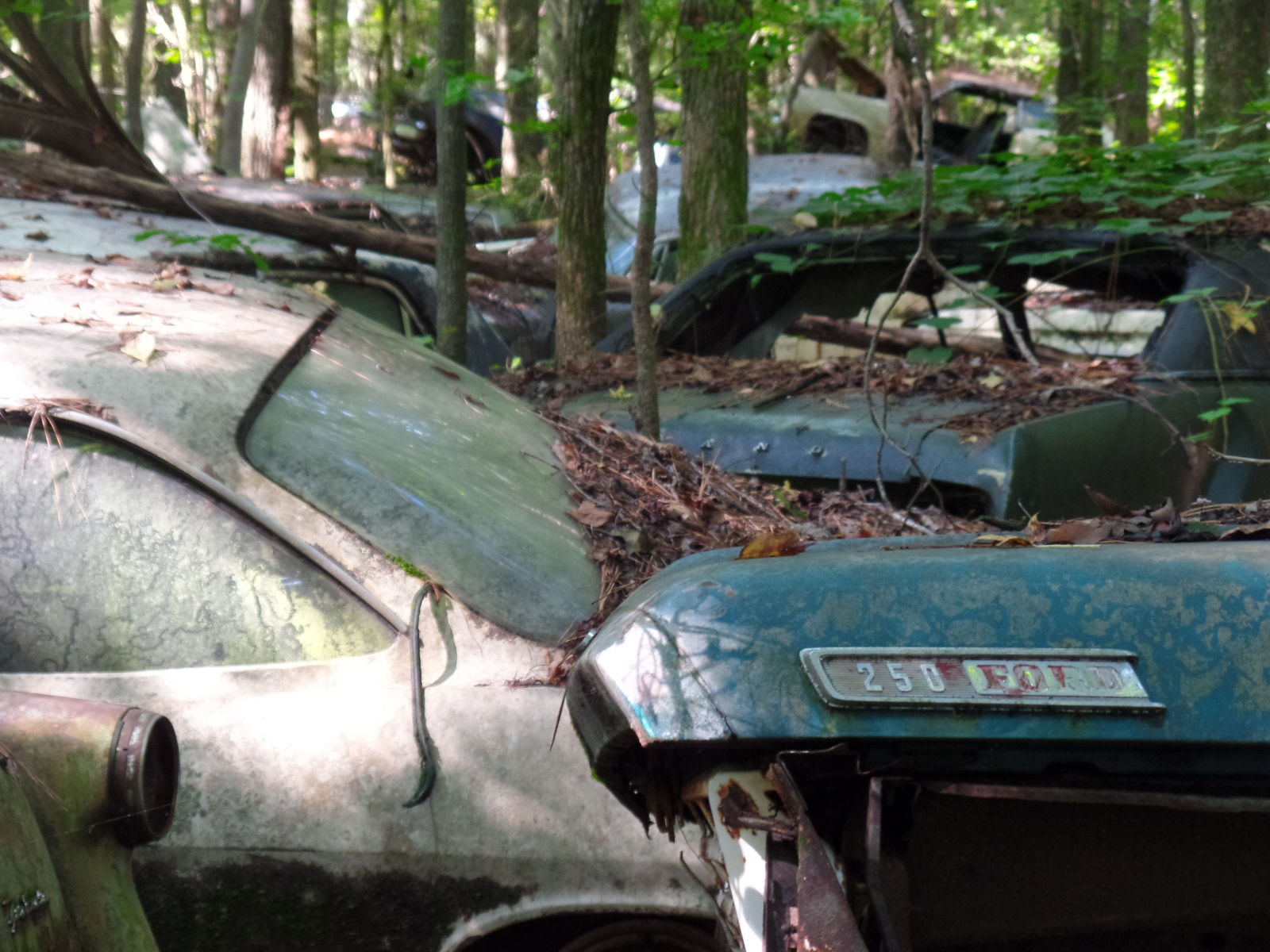 More information
Old Car City USA is open 9 am to 4 pm every day except Sunday and Monday. The admission price increases from $15 to $25 if you bring a camera. Here is a link to their website.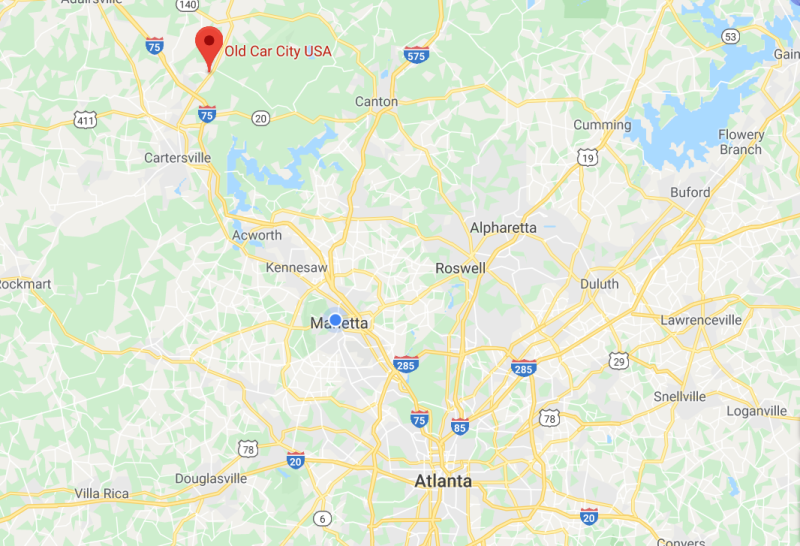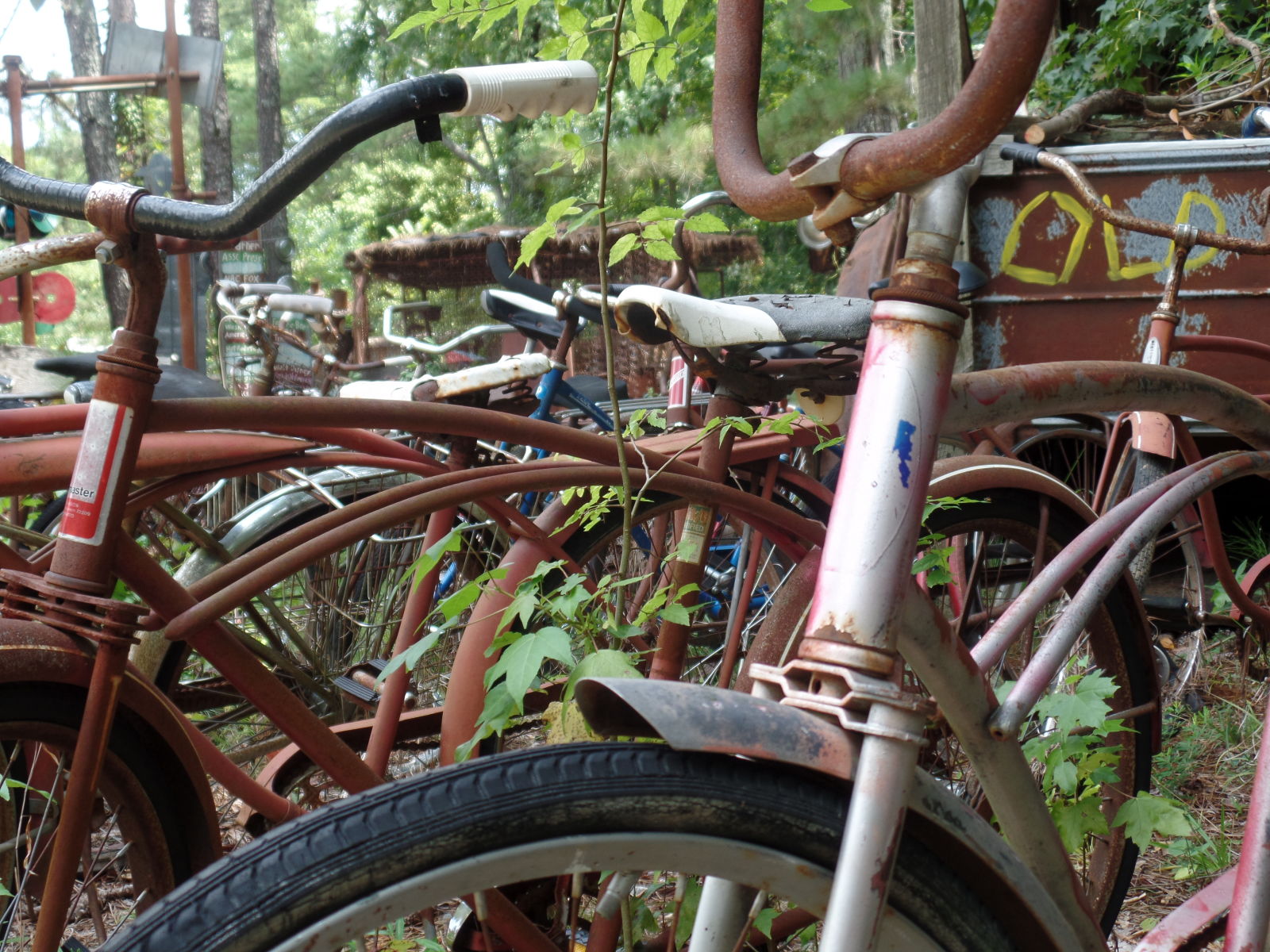 The experience
Let's dive right in. Old Car City contains not only classic American iron, but a surprising number of quirky European cars, and even some early Japanese cars. I especially liked this Renault Caravelle (Floride in other markets). I didn't expect to come across a rear engined French grand tourer in rural Georgia.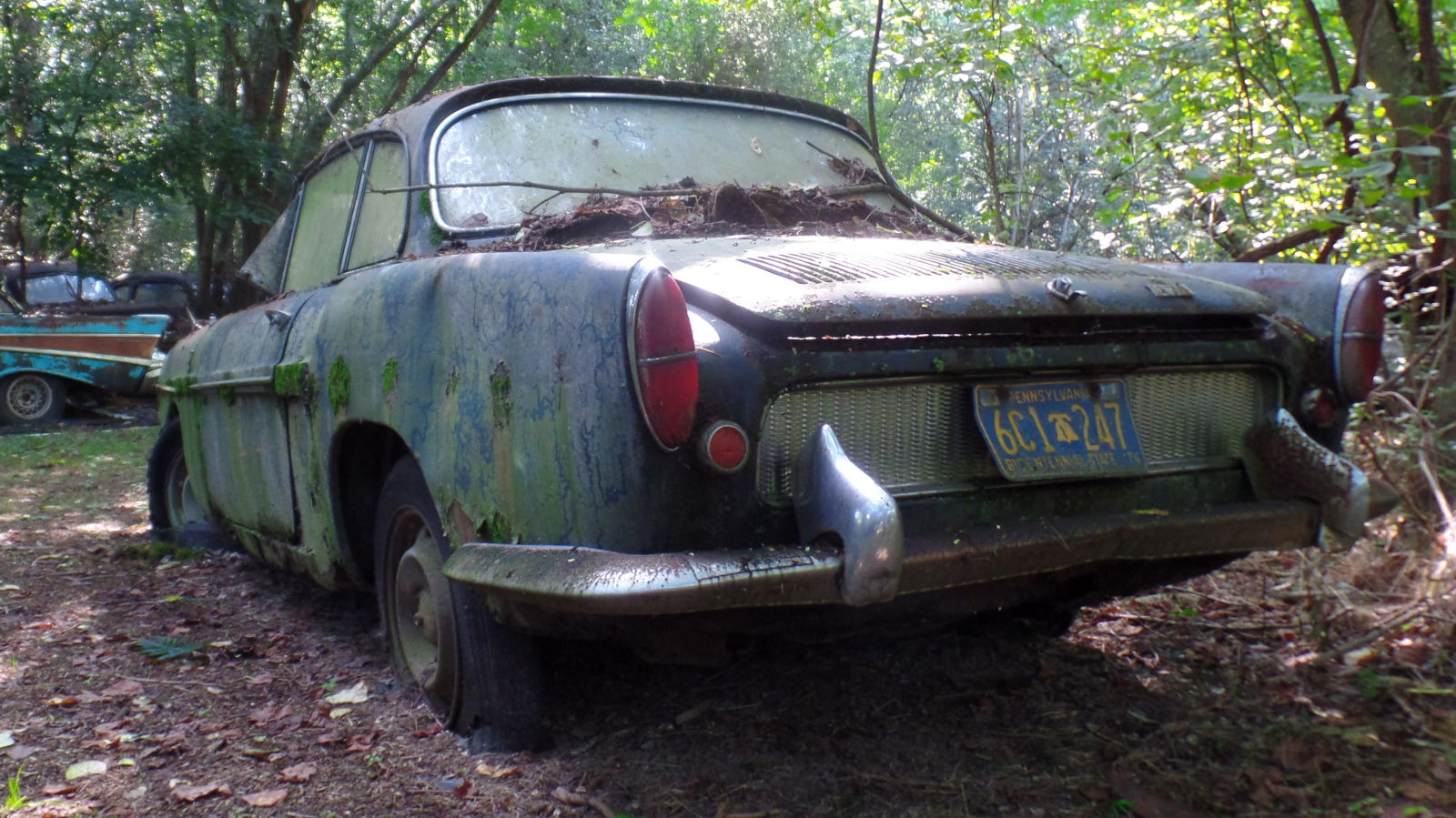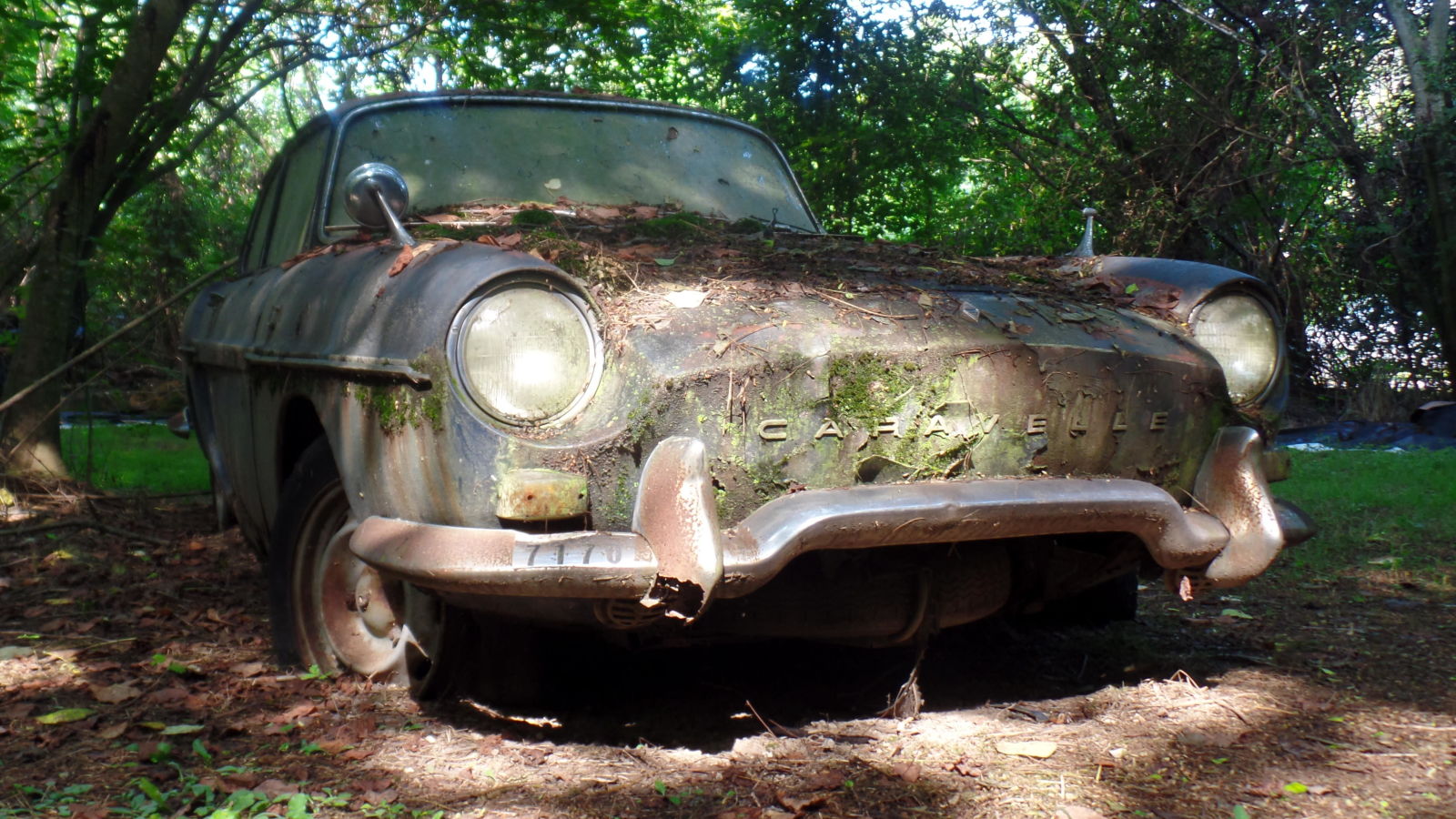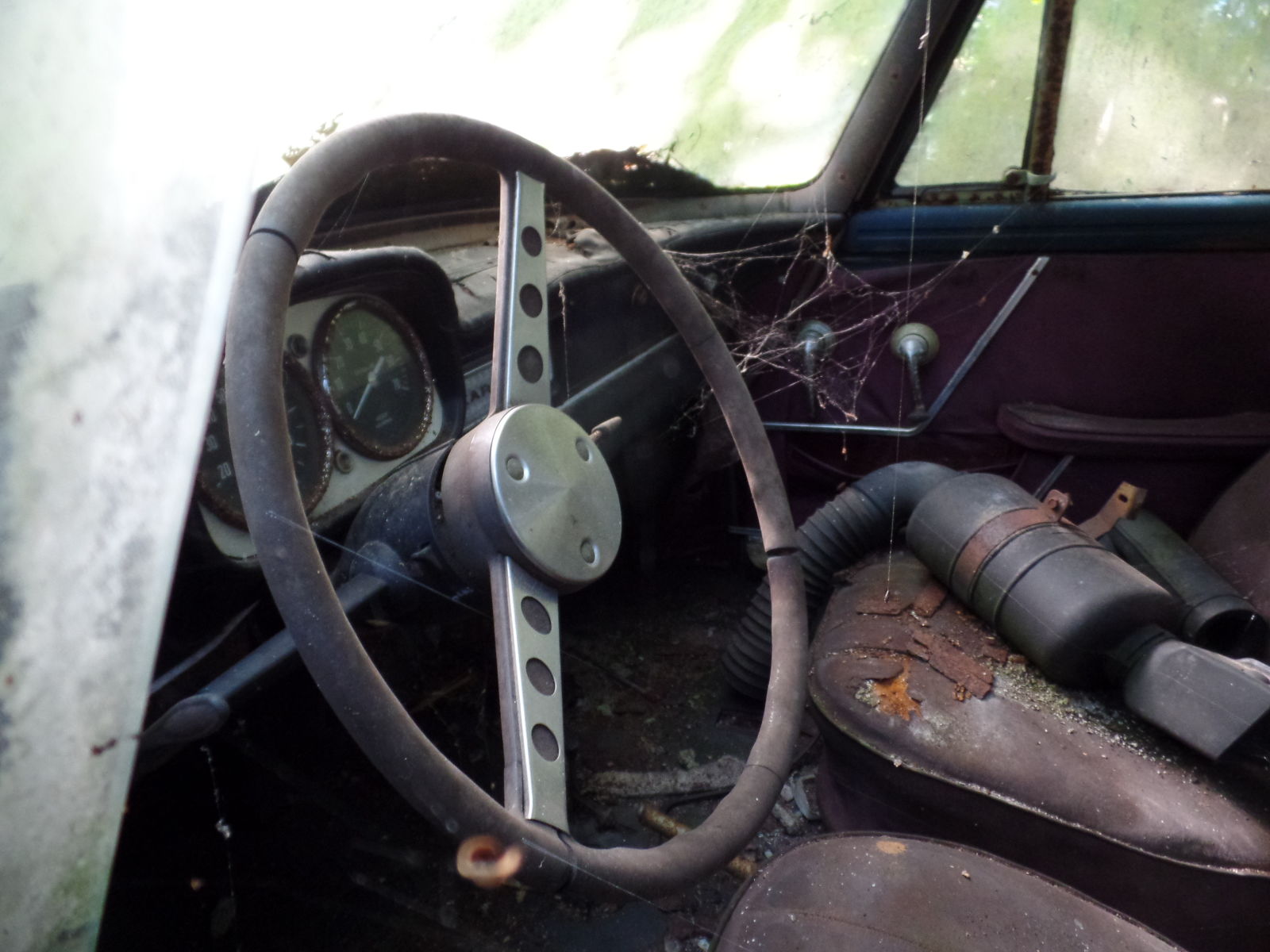 I see you, little camouflaged Fiat. Think you can hide from me?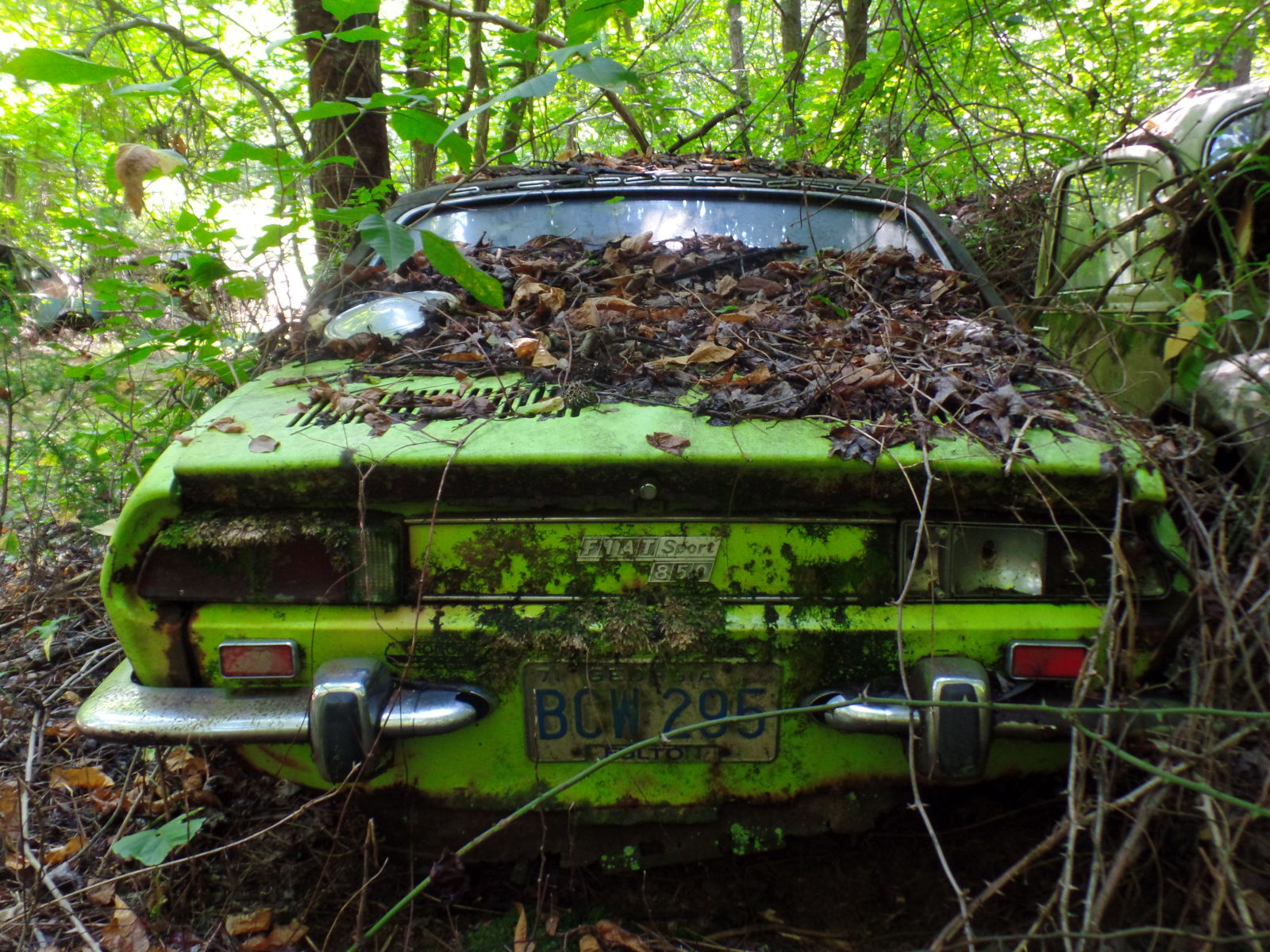 The area at the rear of the property known as "the culdesac" features a ring of cars stacked on top of each other. The surrounding area also includes some of the more distinctive folk art. However, this section is difficult to get to, sitting as far from the entrance as possible.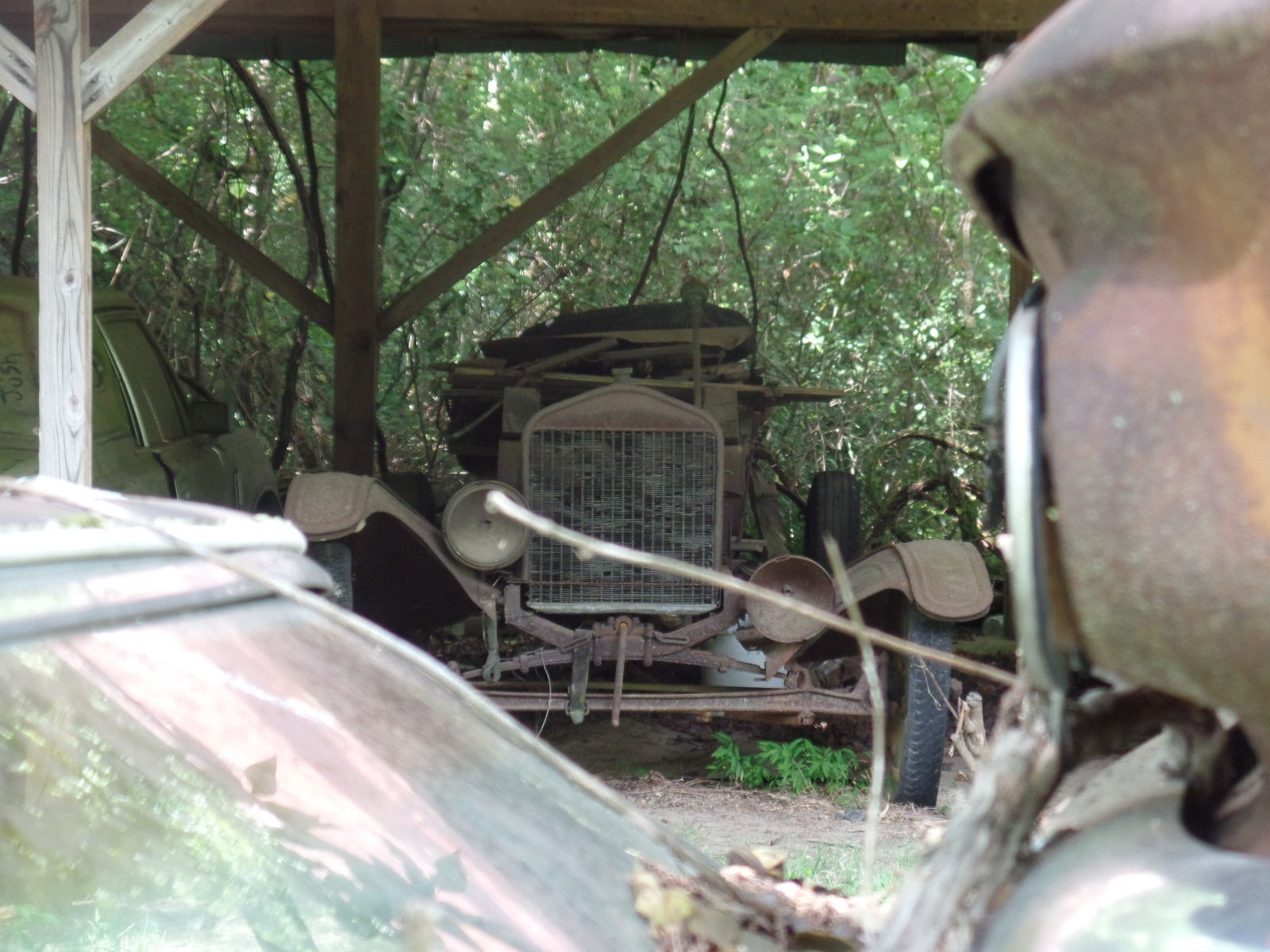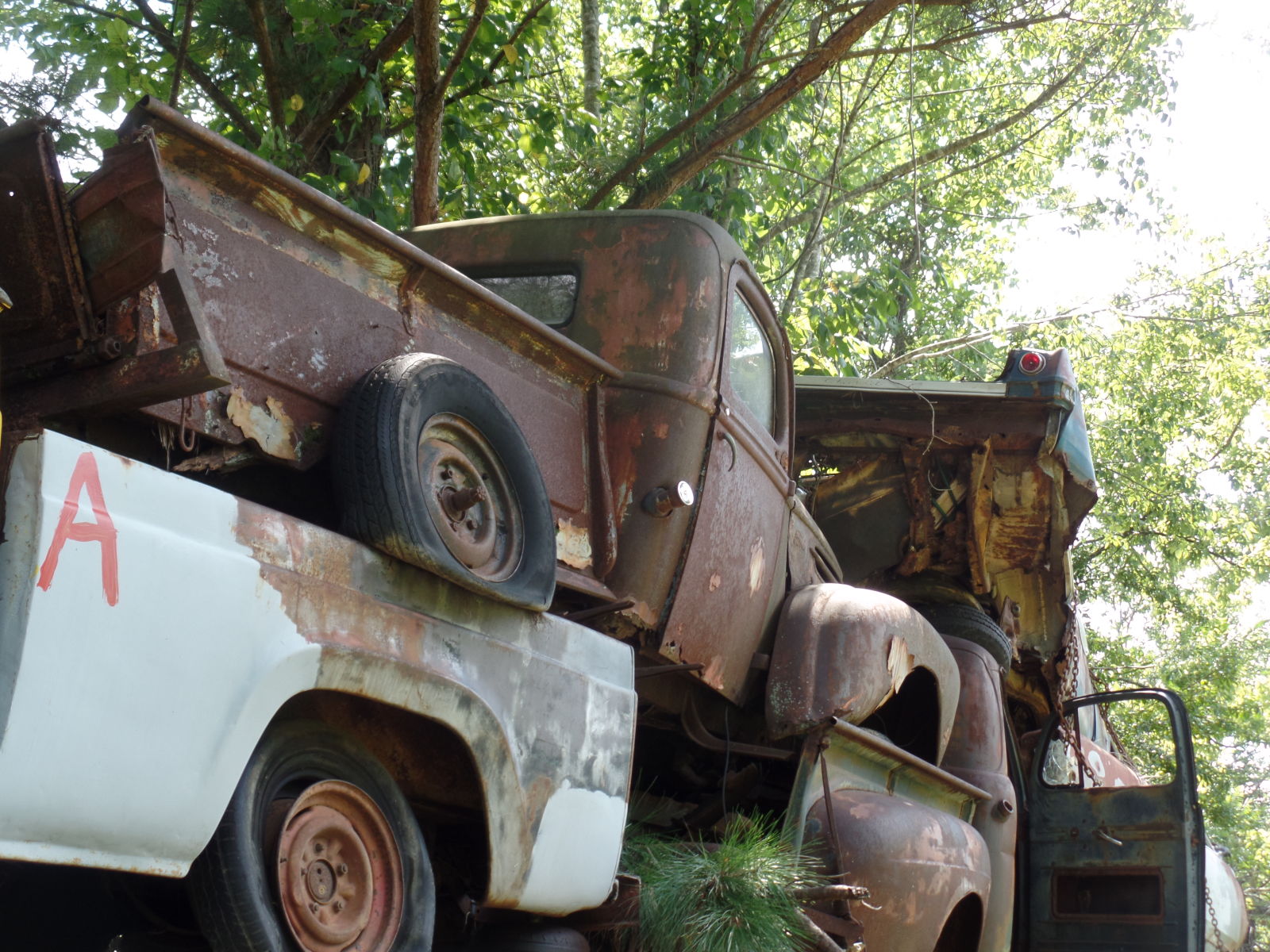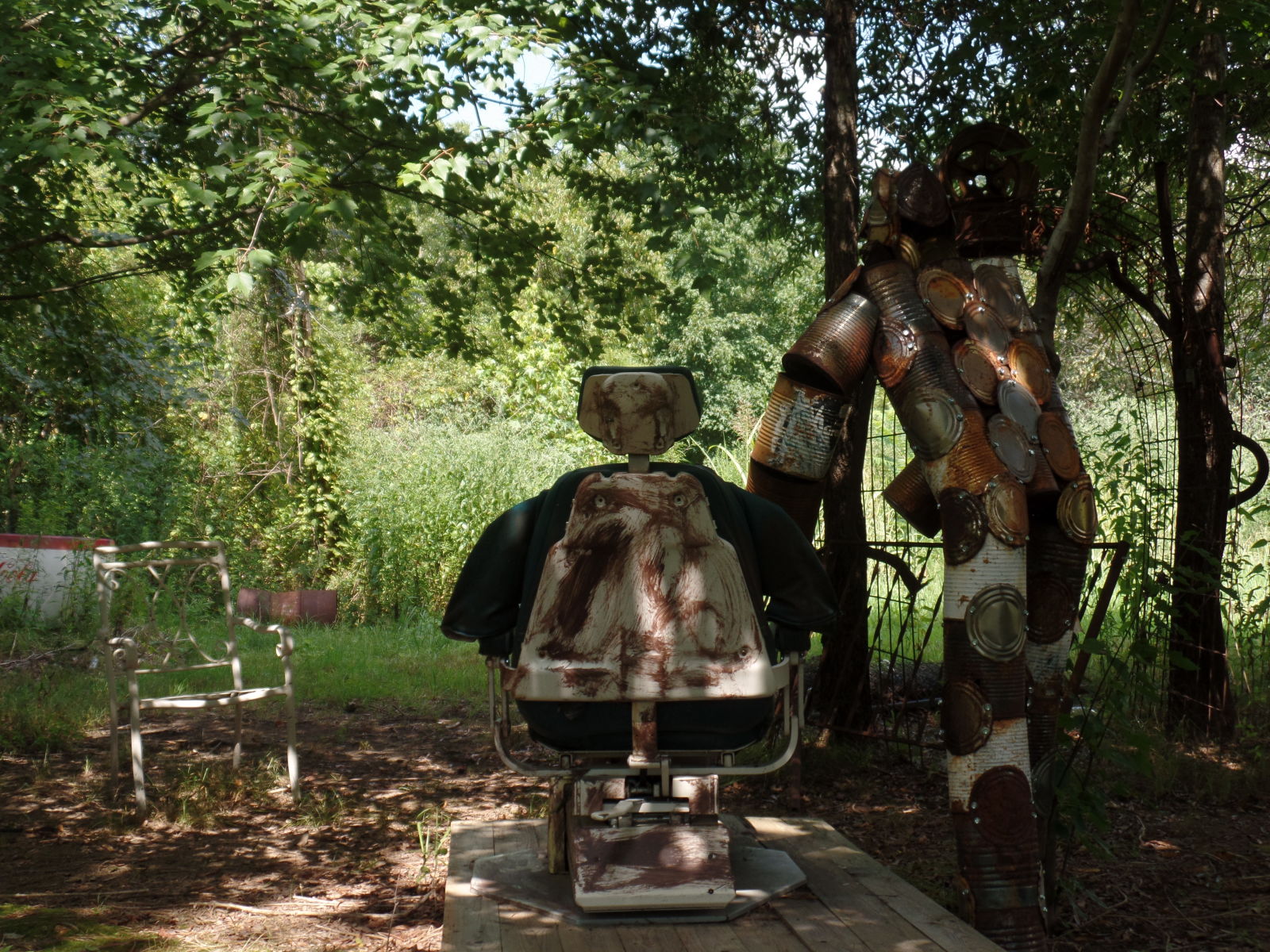 There are several abandoned motor homes as well as some dilapidated structures dotted around the site. I wouldn't advise stepping inside the vehicles, since most have rotted out floors and/or mold. The buildings, however, are safe to walk through.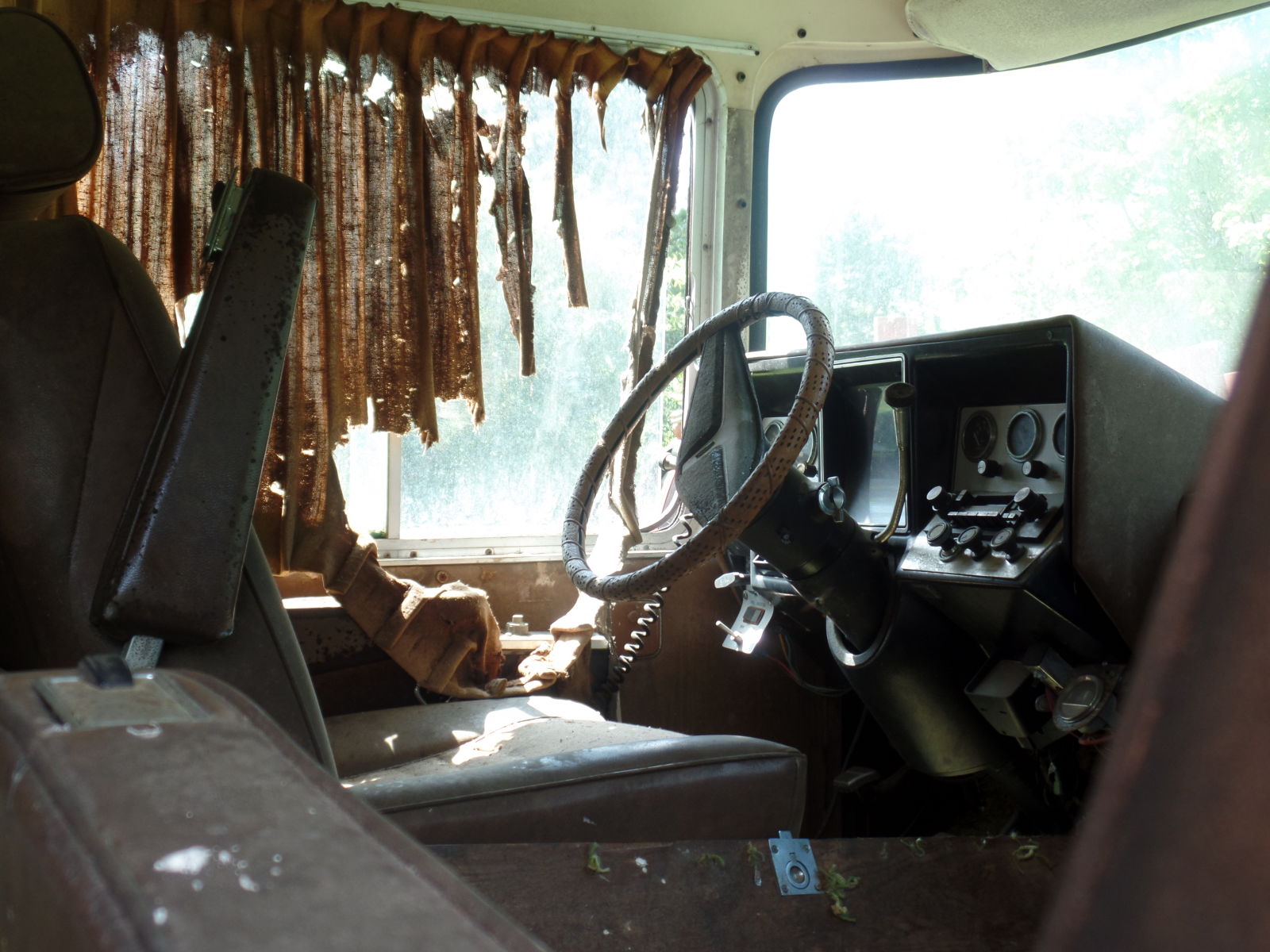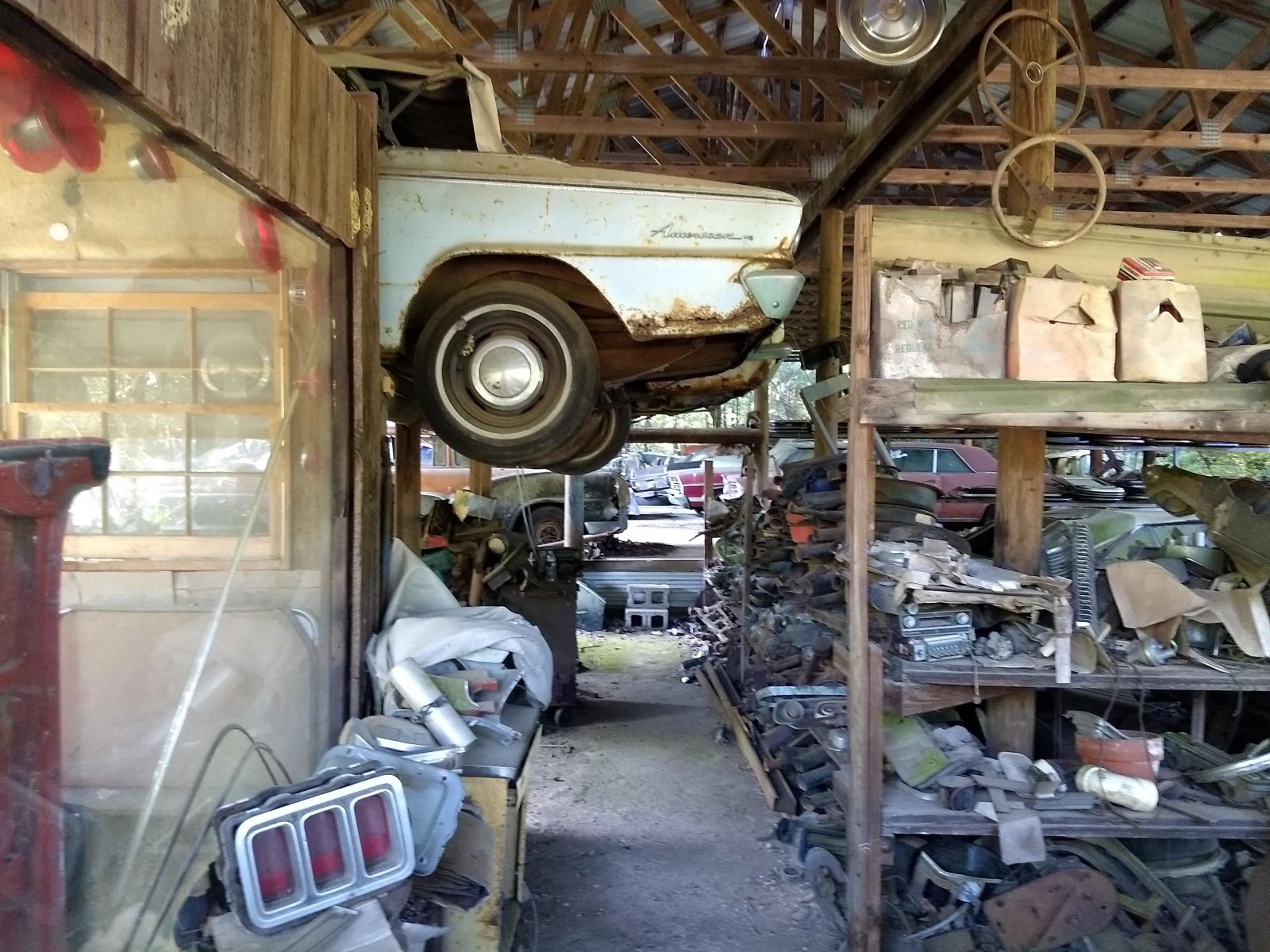 One unique aspect of Old Car City is that it contains a fascinating mix of exciting, well known classics and rather pedestrian vehicles no one would restore.
The vans in particular caught my attention. Classic vans simply do not have a presence either on the streets or at car shows like muscle cars and hot rods.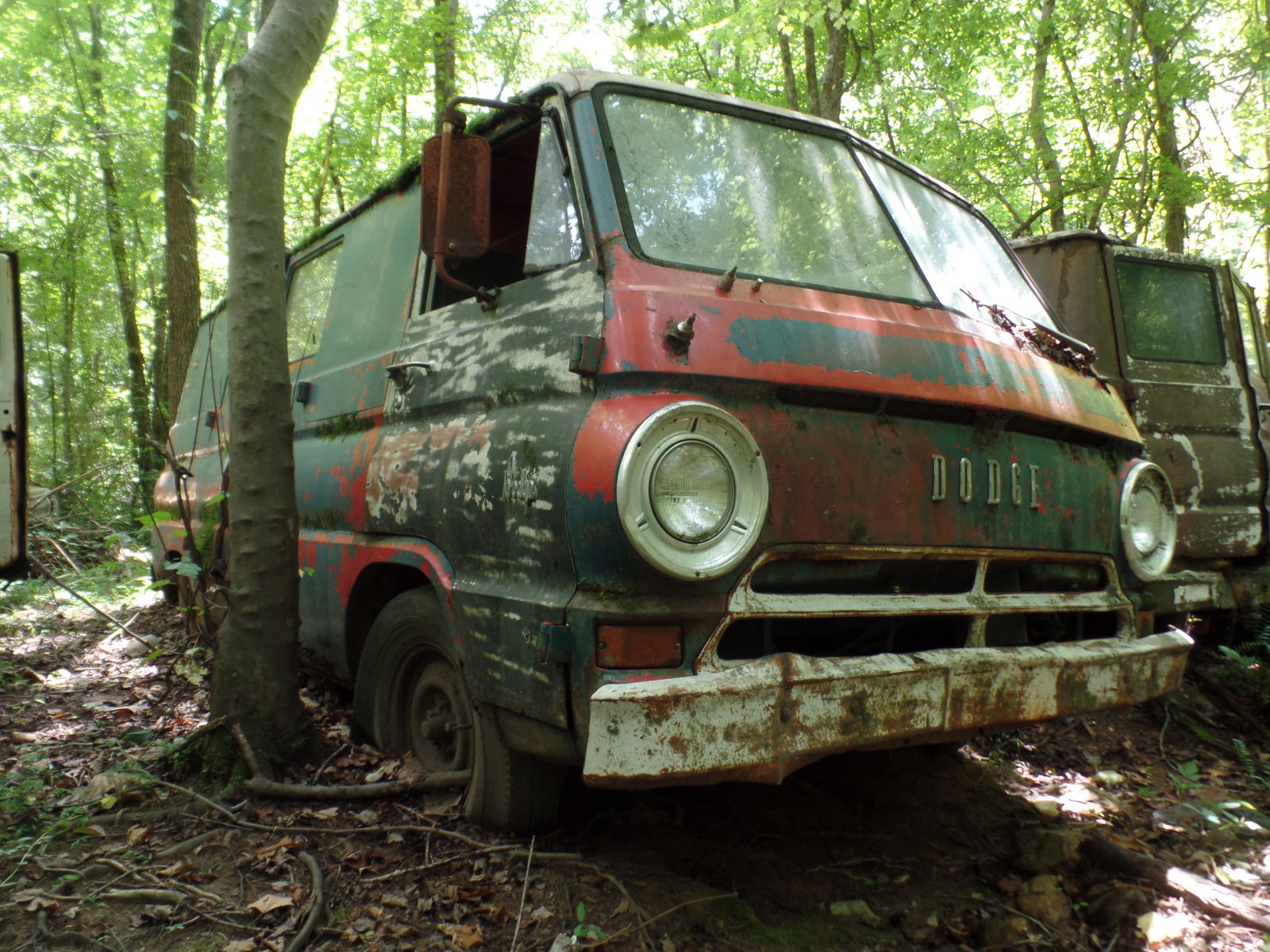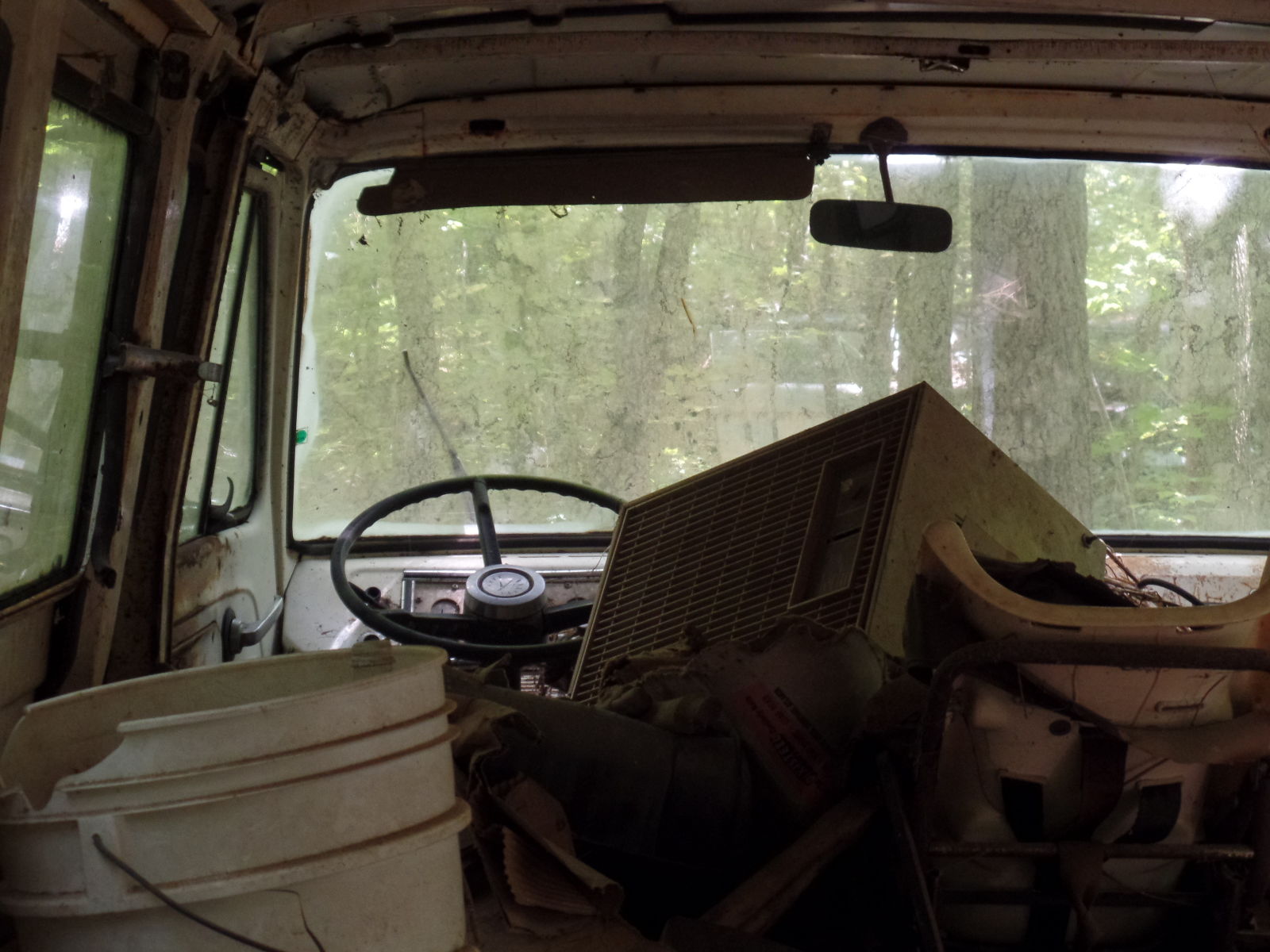 The rows of Old Car City USA are littered with dead brands and other marquis rarely seen in the United States. I spotted such rarities as Fiats, Datsuns, Opels, AMCs, an Austin America, several Renaults, Isabellas, Kaisers, Clippers, Studebakers, and even Peugeots alongside the familiar air cooled Volkswagens and classic Detroit iron.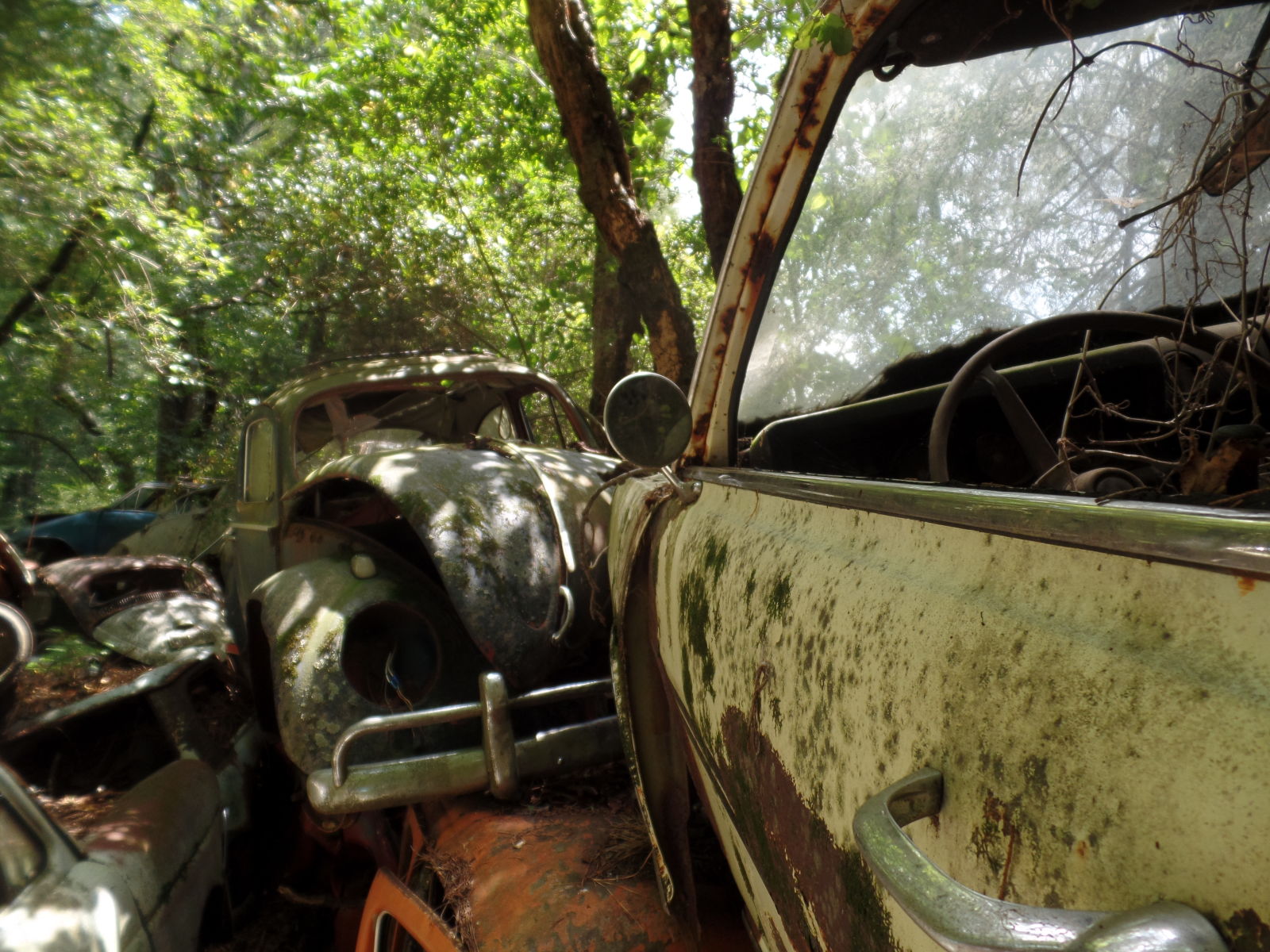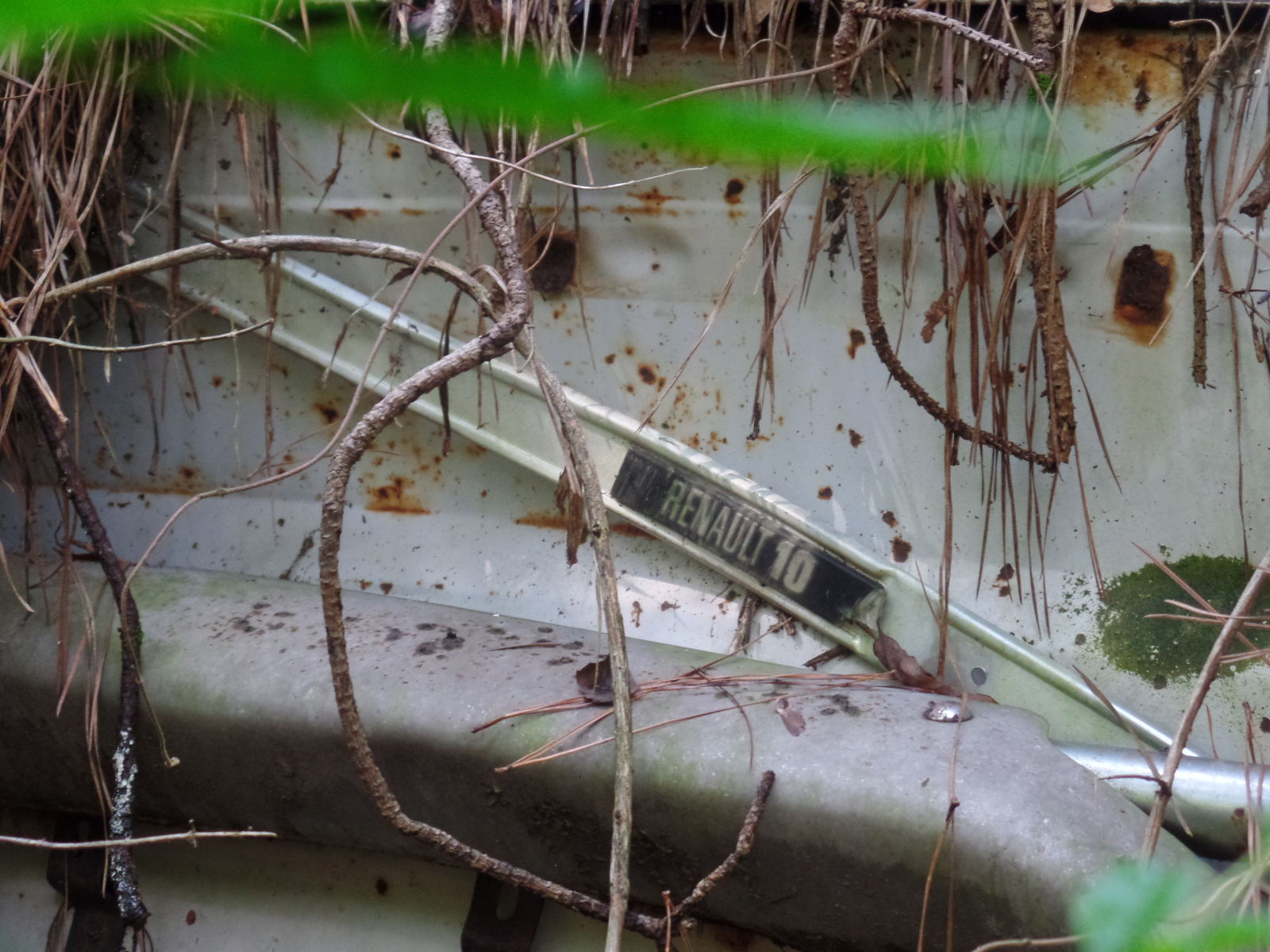 Before you go
Plan ahead! Bring a bag for snacks and water as well as spare batteries for your camera, since finding your way back to the entrance can be confusing and time consuming.
Wear jeans or long pants, since many of the trails are overgrown and may take their toll on your legs. Be careful of the rusty edges of the cars and don't try to cut between isles. Check the weather forecast before you go.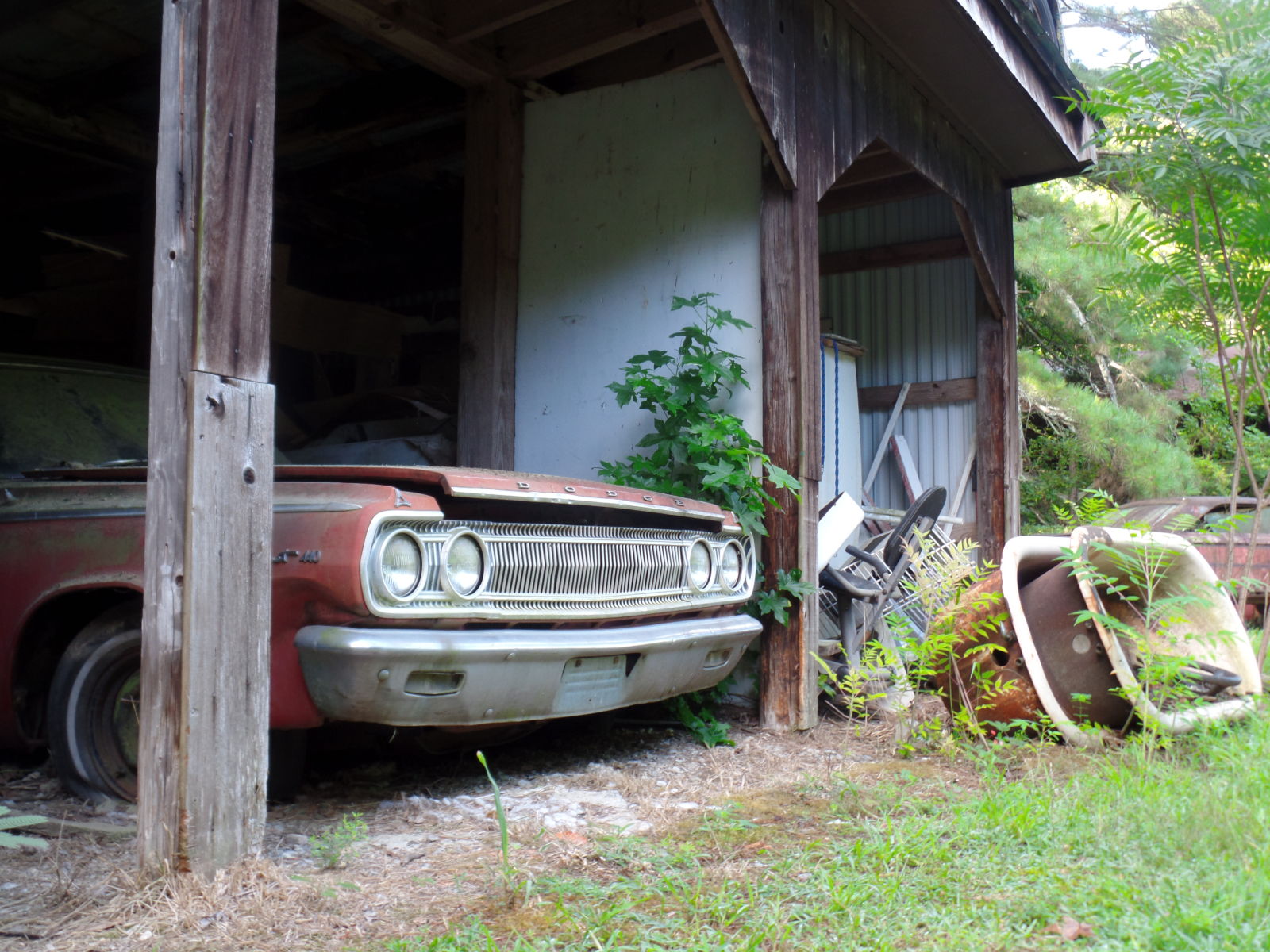 Conclusion
Old Car City USA is the ultimate outdoor destination for photographers, nature lovers, and car enthusiasts alike. I would highly recommend it to just about anyone as one of the best things to do while in Atlanta. Combining roadside kitsch, classic cars from the world over, and scenic walking trails, there is something for everyone to enjoy.
If you have been here, I would love to hear about it. I have many more photographs I am itching to show off. Would you like a part 2?